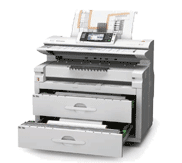 Opening an Account
Opening an account with us is beneficial for companies that need constant printing services, usually for blueprint printing. By having an account, we have more of a one-on-one basis with the customer and they have the benefit of us saving their documents on our server for future reference and immediate printing.
To open an account, please fill out the form below.
Or download & print the PDF version to fax to us.
After completing the form, we will notify you once your account application has been processed.